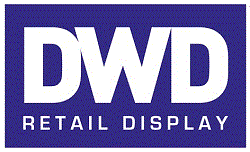 PRICES INCLUDE UK MAINLAND
DELIVERY FOR ONLINE ORDERS
'Fits All Size Cups' - Cup Dispensers
FITS ALL CUP SIZES DISPENSER
DWD Retail Display are the European distributor for the Stak-Pak CAL4970 'Fits All Size Cups' Cup Dispensers.
​
These versitle dispensers allow all sizes of Foam, paper or plastic cup from any manufacture up to a size of 32oz to be easily dispensed.
The size of the apiture can be changed by turning the face dial on the outside of the faceplace and so expanding or reducing the diapharam to fit your cup.
We don't have any products to show here right now.
Click on Image to Purchase
The Dispenser will require a space of at least 600mm to allow for the spring loaded tube to fit in and you will have to make a hole in the surface you are fitting this to of 148mm diamter to take the tube.