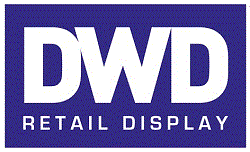 PRICES INCLUDE UK MAINLAND
DELIVERY FOR ONLINE ORDERS
​
Returns & Refund Policy for DW DISPLAY LTD also trading as DWD RETAIL DISPLAY
​
​
You have the right to cancel an online order at any time from the moment you place your online order, and up to 14 Days from the day you receive your goods, provided this is an online order and the goods supplied have not been obtained specifically at your request and it is not a "made to order", "assembled to order", "custom" or "bespoke" product order that has been adapted at your request or to your requirements.
​
You need to notify us of your wish to cancel or return the goods within this time period via email at info@dwdisplay.com
​
You then have a further 14 days from the date you notify us to return the goods.
​
Goods are returned at the buyers cost and the outgoing delivery charge will not be refunded.
​
If you paid for your order by debit or credit card, your refund will be paid within 14 days after returning the goods. If you paid for your order by bank transfer (BACS or CHAPS), your refund will be paid at the end of the month following the month the goods were received back. DWD recommend that you obtain a proof of postage and evidence that they were returned and if necessary, a proof of delivery that we have received the goods back. The outgoing delivery costs will be deducted from the refund.
​
The outgoing delivery costs will be deducted from the amount refunded and a further deduction may also be made if the resale value of the goods has been reduced as a result of you handling or your carrier damages the goods.
​
If the order has been packed ready for despatch or has been despatched, a restocking charge of 20% will be deducted from the final refund. If the order is already in transit when you cancel the order, the cost DWD incur in having the goods returned will be deducted from your refund.
​
Please take care to return the goods in the packaging received as if they cannot be resold as new items then this will affect the final refund figure.
​
​