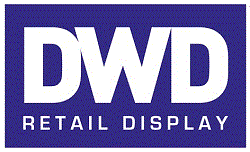 PRICES INCLUDE UK MAINLAND
DELIVERY FOR ONLINE ORDERS
What Type of Retail Display Equipment Works Best for Your Product?
Are you launching a new product? Perhaps you are revamping your branding. You want people to take notice of what you are offering and what it can provide to them. What options do you have to do this? One of the easiest things to do is to invest in retail display equipment that is designed specifically for your product. Our team at DWD Retail Display can help you as we have helped companies and producers throughout the UK over the years.
Retail display equipment needs to be custom-designed, whenever possible, for your product. Allow our team to create the display with your branding and promotional message on it. The style, from shelves to spinners, depends on the product itself as well as your overall goals. We can create large displays or those with a small footprint. Let's talk about the options.