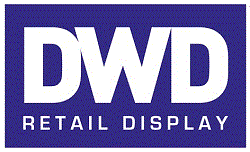 PRICES INCLUDE UK MAINLAND
DELIVERY FOR ONLINE ORDERS
How Can a Crate Display Stand Get Customer Attention?
When choosing how to display any of your products, it is always a good idea to consider shelving that stands out and is very functional. Depending on the type of product you are selling, a crate display stand could be a very good option overall. This particular style is very flexible. You can work with our team at DWD Retail Display in the UK to design one that is right for your product.
You can choose the overall size of the crate display stand. You can choose how deep they are, too. You can consider a range of different colors and the number of crates stacked onto the display. Consider the product you plan to use, but also consider the amount of space you have within the aisle or at the end cap that you plan to place these crates. This is a statement piece. In other words, you can use it to create a wholesome, beautiful look to any merchandising strategy.