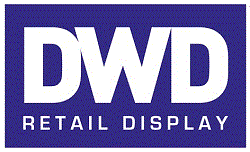 PRICES INCLUDE UK MAINLAND
DELIVERY FOR ONLINE ORDERS
Need a Counter Display? Why Should You Invest in One?
Business owners know the value of getting the most out of every customer. Every time someone walks into your store, you have the opportunity to sell to them. However, it is expensive to have that customer – who you have advertised to bring in to your store – leave without spending as much as possible. With a counter display, you gain the ability to increase impulse sales to each person who shops in your store.
Having a counter display can help to drive home the sales you have. For example, at DWD Retail Display, we provide you with a wide range of displays that sit right on your counter that encourage people to buy maybe more than they initially planned. It may be something small, such as a snack bar or a bag of crisps. It could be something that compliments the most common sales you have. In all cases, your goal is to get them to buy something more, and our displays do that.