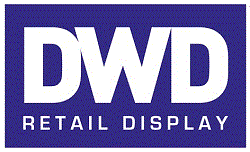 PRICES INCLUDE UK MAINLAND
DELIVERY FOR ONLINE ORDERS
Is a Basket Display Stand Right for Your Space?
You have a lot of ways to display the products in your location, yet being creative and creating a beautiful space is always an important goal. A basket display stand could be one of the ways you do this. It is an excellent way to get the attention of customers to buy those last-minute items or to pick up a small addition to their purchase. This particular type of display stand works for small to mid-sized items that are usually sold as individuals. Consider things like bags of chips or bananas, for example.
You can choose from several basket display stand sizes and shapes to fit your needs. At DWD Retail Display, we can work with you to create the right look and styling to ensure you are communicating the message you want with these displays. They work well in corners or in an aisle when you want to remind consumers to purchase these items along with others on the shelves.